Web Design & Development
Graphics & Design: Step 1
The first step in building a successful website is great graphics and usability.
Check out some of the websites DSI has designed!
View Client Websites »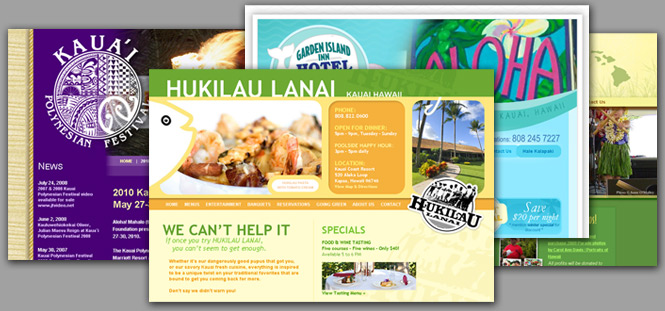 Website Promotion: Step 2








Make sure your audience knows you're on the web! The second step in building a successful website is promoting it to your customers through
Social Media Marketing
and
Search Engine Promotion
.
How much does it cost to have a website built?
We have developed a web development outline that may be used as a reference for creating a budget proposal for web development.
One-time Development Costs
We usually discuss the project with the client, establish an hourly rate and then bill development by the hour. If you see a website that is similar in size and content to what you want, we can give you a ballpark figure for that. For graphics, we have determined that it costs about $5 per image to scan, edit and upload to a site.
Reoccuring Costs
Website Hosting
Websites and domains need to be hosted on a server somewhere. See Website Hosting Services for more information. In summary, "yourself.com" is a more desirable address than "your-internet-provider.com/~yourself". A major benefit of having your own domain name is that your email address can be stabilized independent of any changes in your Internet Service Provider.


Social Media Marketing and Management
Get the Word Out, Increase Sales, Improve Customer Service. Social networking drives business today.


Search Engine Promotion
Many of our clients have benefitted from the SEP procedure. This service includes auditing and editing as necessary the HTML code of your document in order to maximize the "findability" of the web page by the major search engines per current research. After HTML code review, the page is promoted to the major search engines worldwide. This service costs $90 per URL promoted.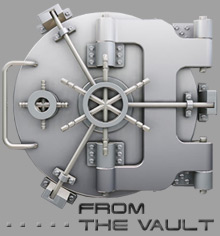 From the Vault: Historic Perspective
DSI has been in the web design business for over 28 years. Check out our historic articles published during the early days of the web:
If you are considering having us build you a website, please read our 1995 press release which contains basic information that you should know as a consumer of this service.
See also our 1998 essay on How to Cause a Website to Appear.