Contact Us
Phone: 808 245 1695
Fax: 808 246 4725
Email: i@dsi.gs
PayPal: dataspace

Please call or email for an assessment of your needs.
We are open for appointments only.
Location
DSI is conveniently located in downtown Lihue across from the Round Building, behind Tiano's restaurant (previously Oki Diner / Eggbert's), next door to Allstate Insurance and Kauai Business Services.

Address: 4491 Rice Street, Suite 102, Lihue HI 96766 [ View on Google Maps ]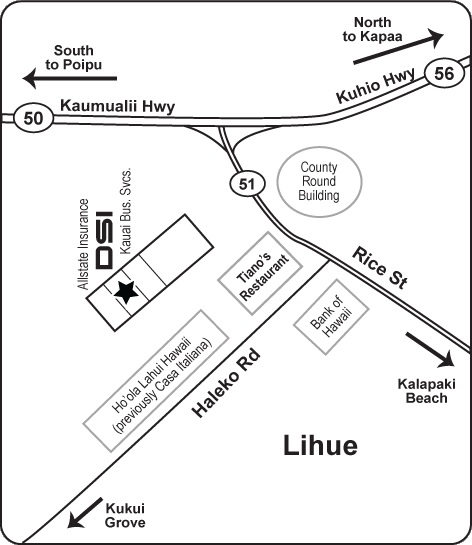 All contents © DataSpace Industries, Lihue Kauai computer services. All rights reserved.
www.dsi.gs
| Ph: 808 245 1695 | Fax: 808 246 4725